Cosēva Ultra-Natural Luxury Skincare Collection
These products have been meticulously formulated with the finest, sustainably-sourced, 100% natural ingredients from around the world to be entirely free of phalates, parabens, heavy metals, dyes, and artificial fragrances to provide a safe and truly transformative experience for even the most sensitive skin.
Explore the products below to learn more.
REPAIR AND REPLENISH
Cosēva Advanced Skincare – Serums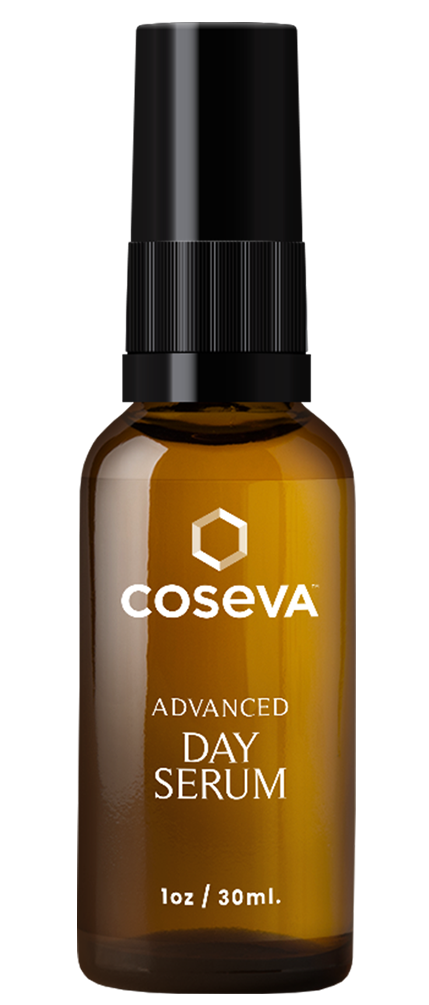 Advanced Day Serum is specially formulated to refresh and rejuvenate the skin in the morning and provide hydration, nourishment, and protection that lasts throughout the day.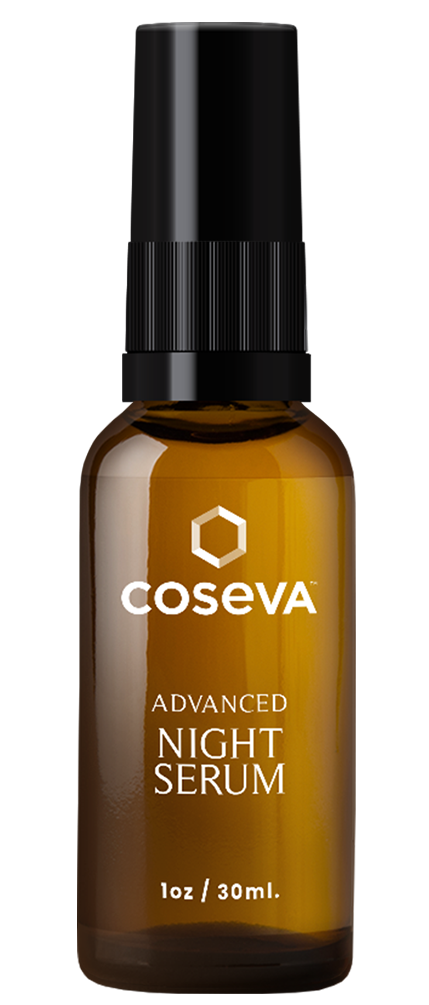 Infused with 100% natural botanical extracts and essential oils, Advanced Night Serum works overnight to repair and rejuvenate your skin, leaving it looking radiant and refreshed in the morning.
With Advanced Eye Serum, you can say goodbye to tired looking eyes and hello to a bright, refreshed, and youthful appearance.
EXFOLIATE AND DETOXIFY
Cosēva Advanced Skincare – Washes
Advanced Gentle Face Wash is a premium, 100% natural, and organic face wash that will gently detoxify, exfoliate, soothe and revitalize your skin.
Advanced Rejuvenating Face Wash is the perfect deep cleansing addition to your skincare routine, infused with powerful natural botanicals and essential oils to detoxify, brighten, and hydrate your skin.
NOURISH AND SOOTHE
Cosēva Advanced CBD – Lotions
Advanced CBD Relief Lotion is a 100% natural and organic body lotion that has been expertly formulated to soothe aches and discomfort in muscles and joints, while promoting an overall sense of balance and well-being.
Advanced CBD Lotion is a premium, ultra-natural organic body lotion that nourishes, protects, and hydrates your skin, while providing an overall feeling of balance and calm.
Ultra-Natural Skincare Without Compromises
Are you tired of having to choose between natural skincare products that are safe but don't work and synthetic skincare products that are effective but may be damaging to your health? 
With Coseva, you no longer have to compromise on your skincare. 
Coseva Skincare is a revolutionary line of ultra-natural, luxury skincare products that solve the two biggest problems in the beauty industry through the use of thoughtful, science-backed natural formulations that are gentle, effective, and toxin-free. 
With Coseva Skincare, you can rest assured that each product is 100% free from phthalates, parabens, harmful chemicals, heavy metals, artificial fragrances, and other toxins. Our meticulous formulation process ensures that we only use the finest, sustainably-sourced, 100% natural ingredients from around the world. 
Additionally, all of Coseva Skincare's products contain clinical-level concentrations of each active ingredient for maximal clinical-level effectiveness. Our synergistically designed serums, washes, and lotions contain all the right ingredients in exactly the right amounts to fight signs of aging and reduce wrinkles, as well as to protect, nourish, brighten, and revitalize your skin. 
All while delivering a smooth, luxurious feel and unbelievable natural scents that even the most expensive luxury skincare products on the market cannot match. 
Coseva Skincare is the perfect solution for those who demand both safety and efficacy in their skincare routine. We're excited for you to see firsthand how our science-backed, ultra-natural skincare can make all the difference.
Learn more about our wellness products, including usage, safety, recommendations, and our ordering process.
Join Cosēva as a full or part-time independent partner to help people live happier, healthier, and more active lives.